Online Proof of Prior Art
Protect. Transfer.
Control.
With Ziplo, easily obtain proof of prior art for your writings, your computer code, videos, project versioning, web pages...
Simplify intellectual property protection
With Ziplo, deposit your files and documents in a few clicks, starting from 4€.
Qualified timestamping through a state-trusted third party
Secure storage of your files
Blockchain registration for double proof
Automated deposits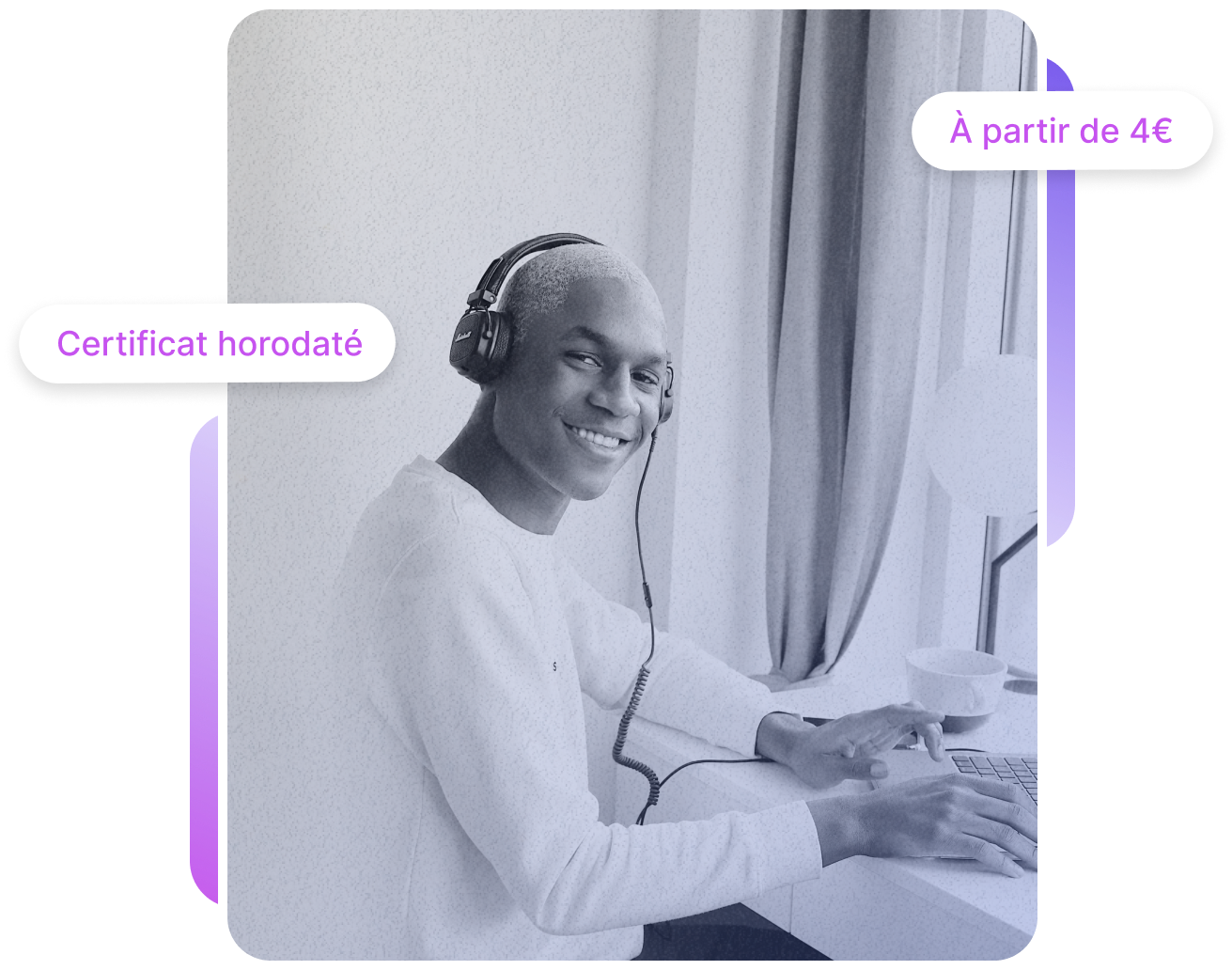 A file service
all in one
Ziplo takes care of your security and that of your files: protect, transfer, version...
File deposit with qualified timestamping
Ziplo provides you with proof of prior art to protect your intellectual property.
In a few clicks, protect your work on Ziplo for 4€ for 3 years.

Secured and sovereign file transfer
Transfer your files securely for free with Ziplo Transfer.
Your files transit and are stored in datacenters in France.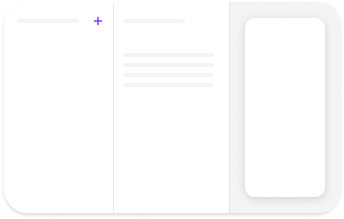 Create secure pages to send files
Configure and personalize a page or unique file sending links so your correspondents send you files simply and securely.
Automate your online proof creation
Ziplo integrations allow you to automate your protection process.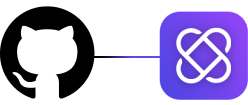 Computer code protection
Easily integrate the protection of your computer code into your deployment process with our Github integration.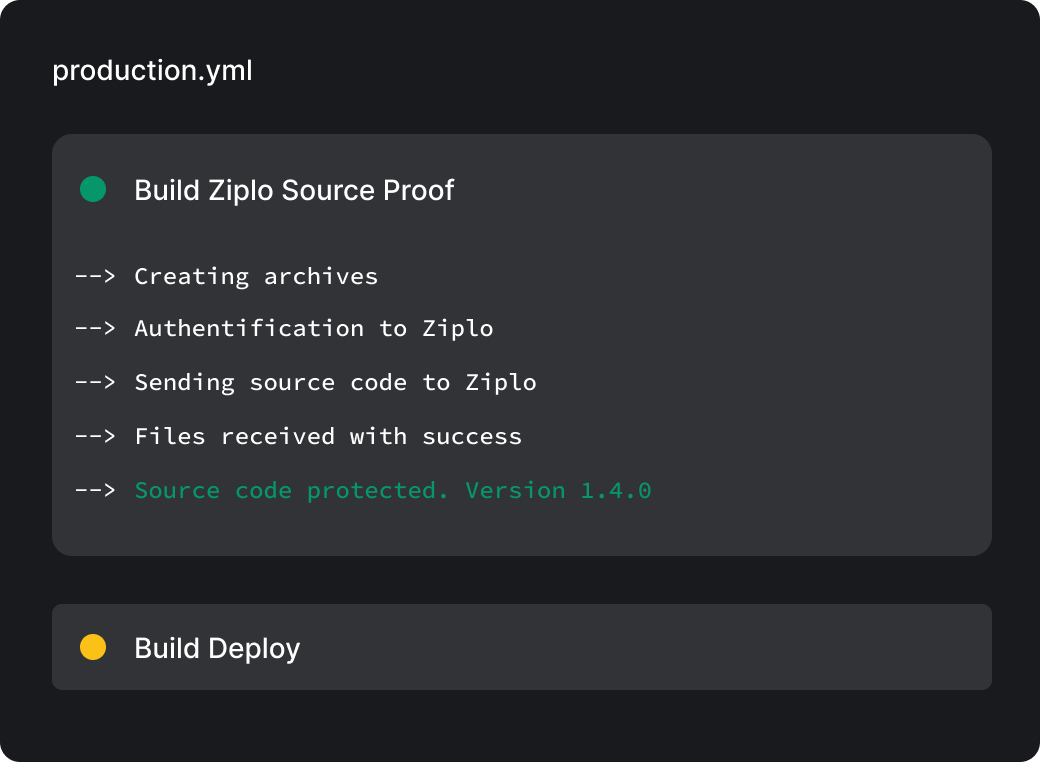 Online attestation with Ziplo WebProof
Make a complete record of a web page with our Ziplo WebProof extension for Google Chrome.
In 1 click, get the MHTML and a screenshot of the current page timestamped and without cache.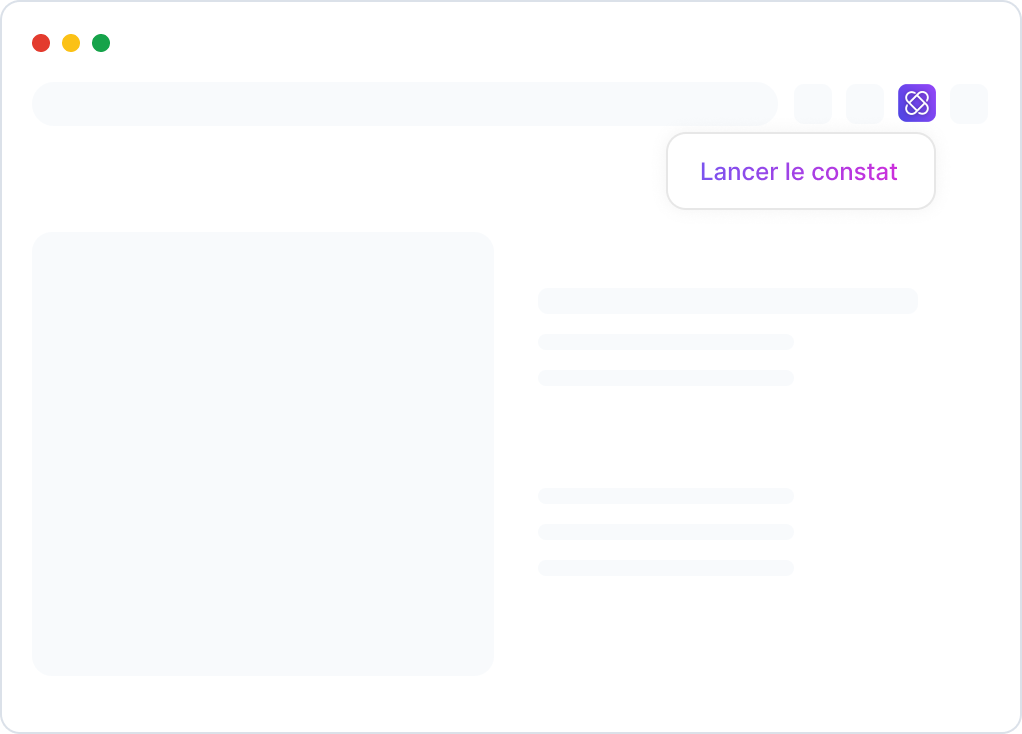 Amplify the possibilities with Ziplo++
Ziplo+ allows you to boost Ziplo's capabilities and access advanced features of Ziplo.
5€/mois*
*Annual payment: 5€/month
Transfer
Transfer up to 20GB
Download page customization
Password protection
Address book
From 7 to 90 days of expiration
Deposits
20% discount on all your deposits
Interface for lawyers and jurists
Access to Ziplo WebProof
Access to Ziplo Github Action
And even more
Multi-user interface by space
Advanced support and integrated feedback
Do you love Ziplo?
Become a partner
Become a Ziplo partner and access our technology.
Ready to help us protect intellectual property?